2014 Chrysler 300 West Palm Beach FL
Big and bold, the 2014 Chrysler 300 SRT8 is a rare and desirable breed: a wickedly powerful V-8 performance sedan that can be had for a relative bargain. For 2014, the Chrysler 300 continues without any significant changes.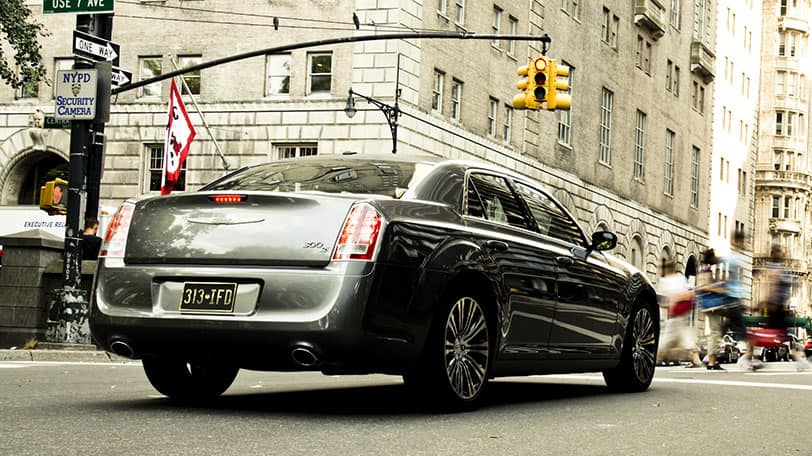 2014 Chrysler 300 Exterior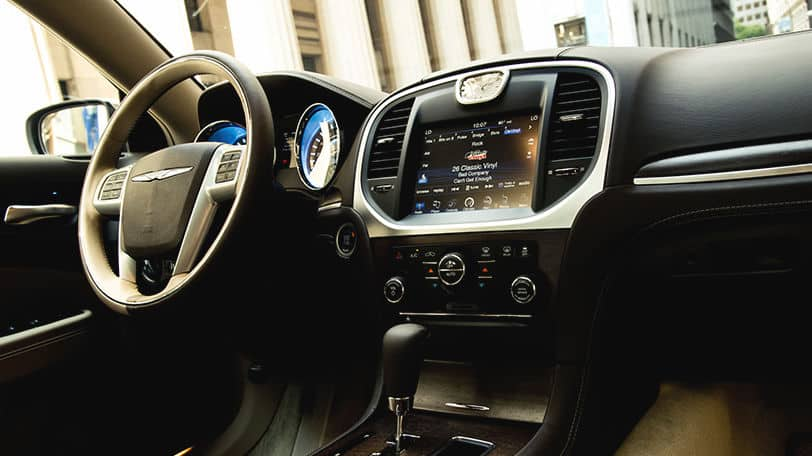 '14 Chrysler 300 Interior
2014 300 Power & Handling
It's no secret how the car is so quick: 6.4 liters of Hemi V-8 muscle nestled under a long and shapely hood, firing to life with a roar and settling into a surprisingly lumpy idle when the engine is cold. This biggest of the Hemi V-8s makes 470 horsepower and 470 pounds-feet of tire-melting torque, channeled through a robust five-speed transmission. It catapults the car from zero to 60 mph in the high 4-second range and propels it to a top speed of 175 mph. It's impressively quiet on the highway, with only the rumble of the V-8 engine and the slap of the big tires getting through to your ears. The 300 is a big car, and it handles like a big car. No amount of electronic suspension trickery can hide that there's a lot of mass to toss around. Sailing through corners with flat, level body motions is impressive in a vehicle this portly.
Style & Design of the '14 300
It may feel portly, but it looks wicked cool. The 300's last styling update was for the 2011 model year, but it still looks long, low and uniquely American. Seats are big and extremely comfortable, with multidirectional adjustability that accommodates even the biggest behinds. The massiveness of the interior feels appropriate, matching the big attitude of the car with big parts. Chrysler's excellent Uconnect touch-screen with a navigation system is standard, and it remains the benchmark for multimedia systems and displays.
Conclusions
Honestly, to do what this car can do in the same format and package, you almost have to go to the German luxury brands for more expensive offerings. For more on this model, visit the Official 2014 Chrysler 300 Website.