2013 Toyota Sienna vs 2013 Dodge Grand Caravan South FL
The Grand Caravan is a great family vehicle that gets terrific gas mileage: 25 mpg. It has a twenty-gallon fuel tank and a V-6, 3.6-liter engine with a 6 speed automatic transmission.  The Caravan has so many features that there's really not enough room here to even mention half of them. There are a lot of upgrades and standard safety features that give the Caravan a feeling of completeness. When you get into one of these vans you first notice a feeling of comfort, then safety and reliability and then you realize that someone has finally built something that might not need any improving upon.
The Toyota Sienna is a transportation solution for moving up to eight people and it does that well. The 2013 Toyota Sienna is available in five grades, with seating configurations for seven or eight. The Toyota Sienna is made in America, designed in California, developed at Toyota's technical center in Ann Arbor, Michigan, and assembled in Indiana.
The 2013 Toyota Sienna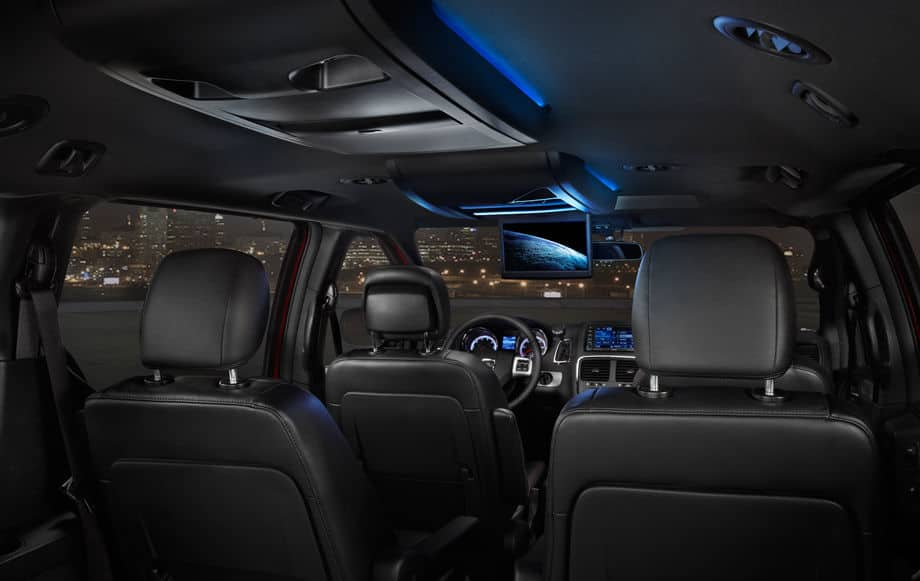 The 2013 Dodge Grand Caravan
2013 Toyota Sienna Power & Handling
The V-6 engine in the Toyota Sienna gives you enough push to deliver your passengers and or cargo to their destination. The ride is pretty smooth and the all-wheel drive will keep this vehicle stable and give it enough traction to climb hills or drive through rough weather. This van has adequate cargo space and the ride is dependable whether there's a full load or not.
2013 Dodge Grand Caravan Power & Handling

 
The Grand Caravan has plenty of power with its V-6, 283 horsepower engine and six-speed transmission. It has power to spare and power that will get you past other freeway cars and up hills when you need to. This minivan has front-wheel drive, which is highly desired by a lot of car aficionados. They say it gives the driver much more control and a smoother ride than most other vehicles. The profile is lower than other minivans and this enables the Caravan to ride much more fluidly without 'tail-wagging' like some of the other vans. 
Design of the 2013 Sienna
The Sienna's seats have been improved, enlarged and made more comfortable. The second row of seats can be removed which makes the cargo space larger and easier to maneuver in. The Sienna also has made it easier for disabled passengers with their auto-access seat. This innovation is a first in the industry.
Design of the 2013 Grand Caravan
Front-wheel drive and 17-inch wheels make the Caravan a pretty stable vehicle. The second row of seats is removable and there are unique in-floor storage bins that add even more volume to the already large cargo space. When the third row of seats is folded away, you have transformed your family transport machine into a full-bore cargo hauling enterprise. Space is valuable to people who are driving children to after-school functions or just going grocery shopping, and the Caravan nicely surprises everyone in this area.
Conclusions
Both vans are beautiful and quite comfortable. They both have good, usable cargo space, although the Caravan has a bit more. The Caravan also has high points in safety from IIHS and produces more horsepower under the hood.