2013 Honda Odyssey vs 2013 Dodge Grand Caravan South FL
Just because its one of the lowest priced minivans doesn't mean that's the only reason the Dodge Grand Caravan is the dominant player in its class. The V-6, 3.6-liter engine with its six-speed automatic transmission also gets 25 mpg on the highway and has the quality reputation that comes with being in the Dodge family. This is one of the country's favorite family vans and it still has the same star attraction it had in the 1980s when it started the minivan craze. The Grand Caravan comes with a lot of safety features, which adds to its attractiveness. Traction control, antilock brakes and stability control are just a few of them. The SXT and the Crew models also come with the big seventeen-inch wheels for even more stability.
The first Honda odyssey was introduced to Americans in 1994 and was designed with families in mind. A great deal of changes and natural evolution have taken place since then. There's a lot of cargo space and the seating is comfortable. The main thing that the Odyssey has going for it, besides all of its charm and safety features is a built-in vacuum cleaner. This feature is quite attractive to moms and business people who have the task of transporting a lot of people around. We all know that when people get together messes can occur and having a vacuum cleaner in the car is a unique and very practical idea.
The 2013 Honda Odyssey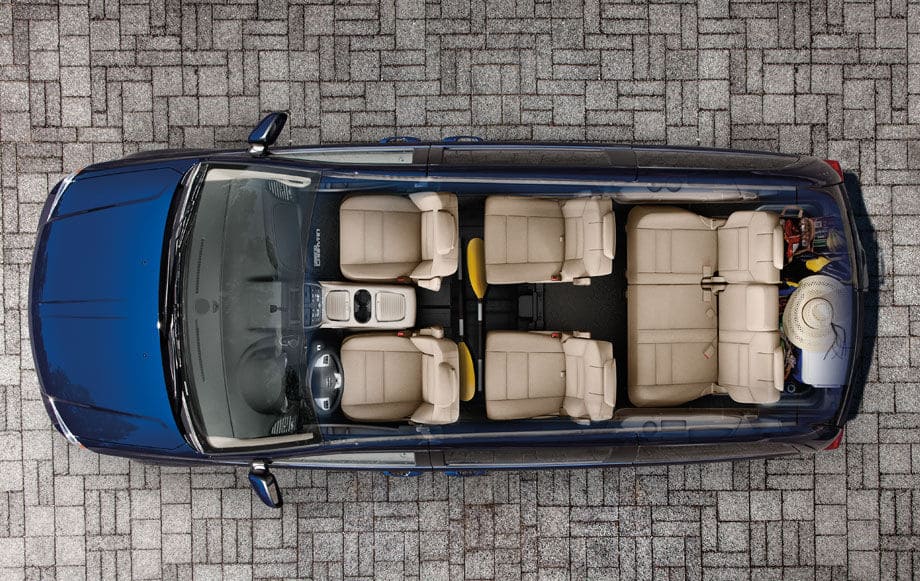 The 2013 Dodge Grand Caravan
2013 Honda Odyssey Power & Handling
The Honda Odyssey provides 250 lb.-ft. of torque with its V-6 engine. It produces 247 horsepower and can give the needed torque to pass confidently and accelerate when you're in a tight spot in traffic. The five-speed automatic transmission changes gears smoothly and keeps the passengers riding in comfort.
2013 Dodge Grand Caravan Power & Handling

 
The Grand Caravan has a noticeable lower profile than most other vans and this adds to its silky and stable ride. It's also pretty fast for any family vehicle: it can hit 60 miles an hour in only 7.2 seconds. That's a lot of speed when and if you need it. The six-cylinder, 3.6-liter engine will give you 283 horsepower at sixty-four hundred rpms. This van can travel up inclines with a lot of confidence, even with a full load.
Design of the 2013 Odyssey
The Honda Odyssey seats seven passengers and the second and third rows of seats fold away to create a pretty good-sized cargo area. Honda has also made the van a lot quieter so you can hear yourself think or actually have a conversation with one of your passengers. Rearview cameras and audio storage come with the Odyssey along with Multi-information Display and a USB port. 
Design of the 2013 Grand Caravan
Space, comfort and safety are what minivans are all about. Even though the Dodge Grand Caravan started the whole thing so many years ago, it continues to be in the forefront of the minivan culture. The Caravan has been designed and improved each year with comfort, safety and space in mind. There's a 143 cubic feet of cargo space in this van and that leaves plenty of room for seating comfort and safety. The cargo area easily carries a four by eight-foot piece of plywood when the seats are down. Regarding safety, the IIHS, (Insurance Industry for Highway Safety), gave the Caravan top points for safety and performance tests.  Besides comfortable seating and ambience, the Caravan's entertainment center makes driving a pleasure. 
Conclusions
Both vans are pretty comfortable and have a lot of safety features, however, the Dodge Caravan has more power and the cargo space is somewhat larger.